Smart iC sensors predict the leaving of tenants in an office building in Romania
Our client is the administrator of an office building in Romania. Due to the current crisis, the building of new facilities is out of the question. The main goal is to retain existing tenants so that there are no gaps in rental income. Thus, the company needs to closely monitor the behaviour of employees and the occupancy of individual offices, so that they can easily predict the notice or space reduction of tenants. Previously, the company used data from turnstiles or chip cards for similar predictions, but the information from these data did not provide accurate data.
In a cluttered twelve-story building, it was necessary to cover 11 floors of offices and retail units. Together with the client, we planned and implemented iC sensors for individual tenants to measure office occupancy.
 We provided comprehensive solutions in the building, including the preparation of cabling. Approximately 80 sensors with cabling were installed by our team in less than two weeks. Of course, the installation was not without minor complications such as insufficient wi-fi signal or the need to break through the firestops and their reconstruction. It is always good to have as much data as possible from the building administration  so that technicians can prepare for such situations and their faster solutions in advance.
iC systems.ai smart sensors monitor how many per cent of the total number of employees entering the building go to each floor. Subsequently, administrators can simply allocate an elevator or provide other measures for smooth operation.
The client has obtained real data on the movements of employees and occupancy of offices, so it can easily evaluate whether the tenant is not planning to leave or reduce the number of offices. Thanks to the cloud connection, they have an accurate real-time view of the building and the number of people in it. The client can connect from any device and can look at the current occupancy of the building and individual tenants.
The Romanian client now has a perfect overview of its office building. It easily detects the current and average occupancy of offices or can track how many per cent of employees enter each floor.
The client now simply saves on the costs of air conditioning or heating. Regular monitoring will offer data on the occupancy of the building and the flow of traffic. In the event of various complications, crowding of people in one place, obstacles to the smooth movement of employees, etc., the company can respond immediately.
Clients can monitor all data in real-time and adapt to unexpected situations or shortfalls in rental income.
"Employee movement monitoring by iC systems.ai smart sensors allows you to immediately respond to the expected outage of the tenant. We can more easily predict the tenant's notice and operationally offer premises to other interested parties," explains the client representative.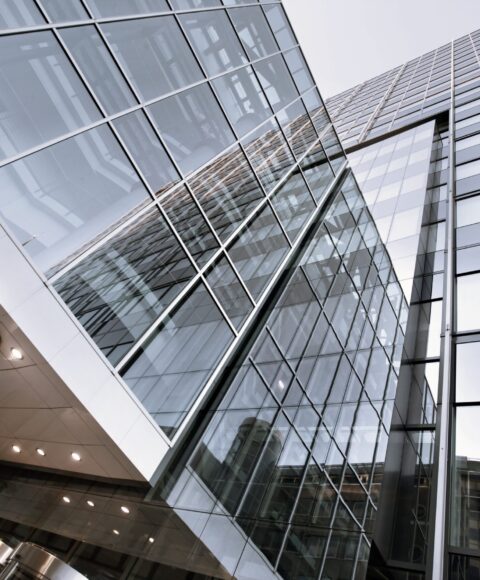 Smart iC sensors predict the leaving of tenants in an office building in Romania