Pet supply network evaluates its stores with data from iC Systems.ai smart sensors
We have prepared a unique solution for monitoring customers in the stores of a large network of pet stores in the Czech Republic and Slovakia. In addition to 152 brick-and-mortar stores, the company also operates an e-shop
We have designed a smart and at the same time, cost-effective solution for monitoring persons tailored to 80 stores in the Czech Republic. Now, the company can easily evaluate the number of customers moving around the store, including demographic data such as gender and age. It also gets data on the average time spent in the store. Another option is the heat-map extension, which provides more insight into customer behaviour. From detailed data, it is easy to evaluate whether customers respond to marketing actions and other promotional products
Compared with a competing company, we provided a financially more profitable solution in both acquisition and operating prices. The competition also did not offer opportunities for further development and additional functions.
The replacement and repair of defective sensors was, of course, a part of the monthly fee. The client only reported malfunctions to us, if any, and we delivered everything as part of the service. The price of the project consisted of installation, equipment and monthly fee.
Thanks to the higher number of installed sensors, we were able to offer a quantitative discount to the pet store network due to the number of sensors and the length of the contract. Mass installation in 80 branches throughout the Czech Republic allowed setting an individual level of the monthly fee. We installed one sensor in each store, a total of 80 sensors distributed throughout the Czech Republic. The time-consuming project was completed in two months
Installing sensors step by step

It is good to have the facility ready for the smooth course of the whole project of implementation and installation of sensors. The correct placement of the sensor is crucial for the ideal function. In advance, we were finding out real data about the conditions of the stores, the possibilities of wiring, the structure of the ceiling, and the space for creating partitions in the case of open soffits. We always test the correct placement before installation.

Before the final launch, the entire system is tested. From configuration, zoning, and setting up all approaches for the client to reporting. We test each sensor in real operation and fine-tune all the details.

Sensors provide detailed data from the very beginning of monitoring. Clients can download all data from the cloud, and the report is automatically generated once a week or according to preferences. The company can now also better their orders for goods better. The data obtained from customer monitoring helps to predict how many people will come to the store on given days.
After the initial experience with customer monitoring, the client has clarified the goals. Now, they are going to use a complete analysis to compare stores in the Czech Republic and Slovakia. Thanks to iC Systems.ai smar sensors, they regularly monitor the behaviour of customers, their age and gender, and the occupancy of stores or the formation of queues.
"Thanks to information from customer monitoring, we decided to open another cash desk in our store by the Prague Airport. From the data, we got an accurate picture of how long the queues are and how much time customers spend in them on average." explained the representative of the company.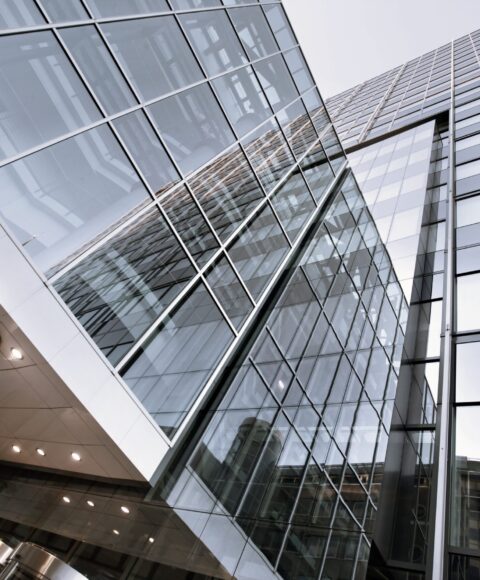 Smart iC sensors predict the leaving of tenants in an office building in Romania